There is amazingly not a single image or description of the premium "D'Wave" Cabana over at Wild Wild Wet. Even the official website has no media of it. When I asked their customer service about it, they confirmed they had no images to share and that they would "share your suggestion to the relevant department for them to review".
In the meantime, I thought I'd help them out, having rented the D'Wave Cabana recently. Hopefully, this will help others like me looking for more information about this fabled cabana.
Booking and Redemption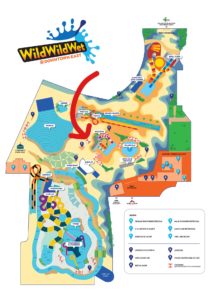 Wild Wild Wet's cabana rental page can be found here. The D'Wave Cabana costs $220 peak (weekends) and $180 off-peak (weekdays).
After booking the cabana, you'll get an email confirmation that you can take to the counter on the right after entering the park. The staff will then give you a combination lock to use with the cabana's storage locker, a piece of paper with the lock's code and the park's "premium" WiFi, free water bottles, as well as a redemption chit for a snack platter with Ola Beach Club located next to the counter.
The snack platter is worth about $28 (according to Ola Beach Club's till), and consists of some french fries, samosas, and spring rolls.
D'Wave Cabana is located in a prime spot at the middle of the park, next to the Tsunami Wave Pool. It has two entrances on the sides with ropes to block the public.
The Cabana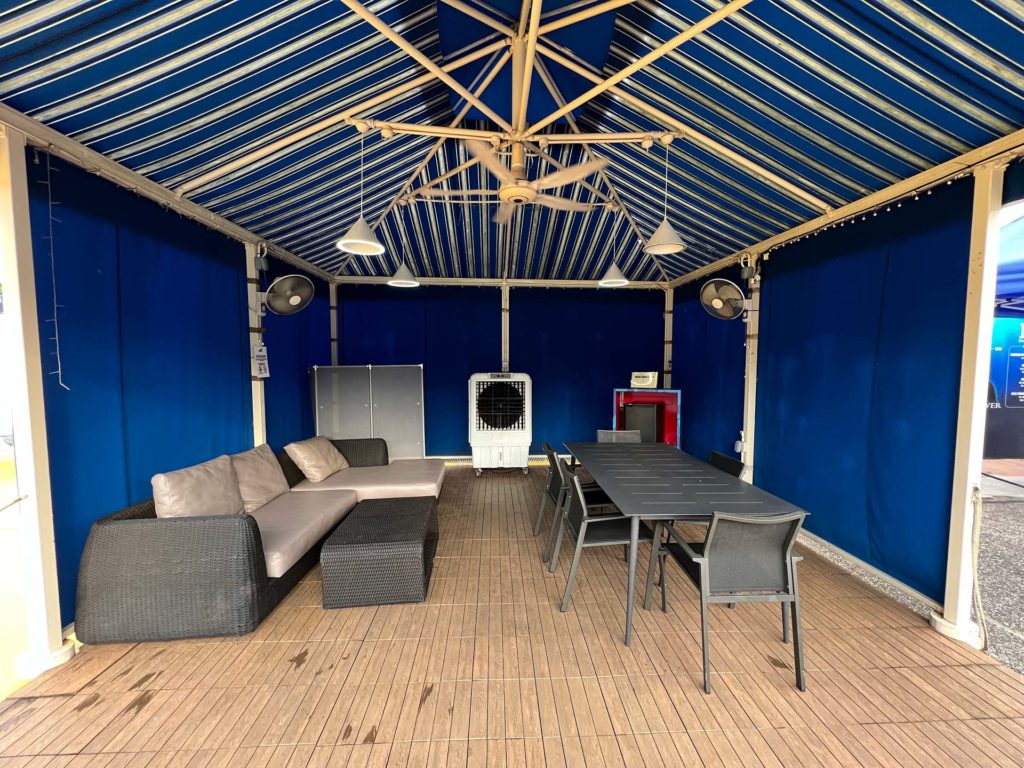 The website states that the D'Wave Cabana is suitable for 8-10 persons (though the person over the phone told me it can fit 10-15). I brought a group of 18 and had no trouble comfortably fitting everyone inside, so it's pretty spacious.
There is a large table with many chairs for use, a settee area with another table, two beach chairs, a mini-fridge, the locker cabinet, an evaporative (add water) air-cooler, and pre-stocked floats to use in the wave pool or lazy river.
Unlike the other Laguna or Bubbles cabanas, the D'Wave Cabana has no cover facing the wave pool and there's actually very little privacy. Therefore, you'll still need to use the changing rooms to change.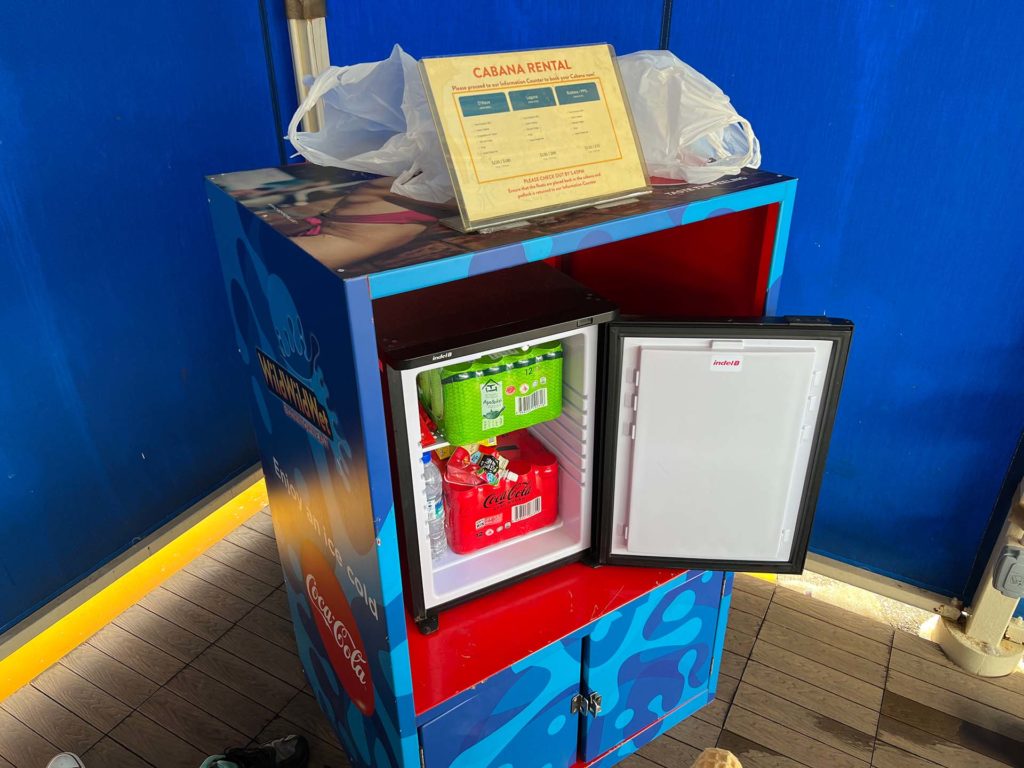 The locker is small and fits maybe 3-5 bags. Ultimately, this is Singapore and we left most of our bags around the cabana. With the number of people in the group, we always had someone passing through the cabana anyway. The ability to store many bags inside the cabana helped us a lot financially. It normally costs $12 for a small locker and $20 for a large one, and it would likely have cost us around $100 if we all ended up storing our bags in the paid lockers. This was one of the main considerations for getting a cabana.
Food and Drinks
As a special note, you cannot bring outside food and drinks into Wild Wild Wet. However, you can bring ones purchased within Downtown East in as long as you hold the receipt. There is a FairPrice at E!Hub nearby, which worked for us. We bought snacks and drinks for our group in there and brought them in.
Things to Do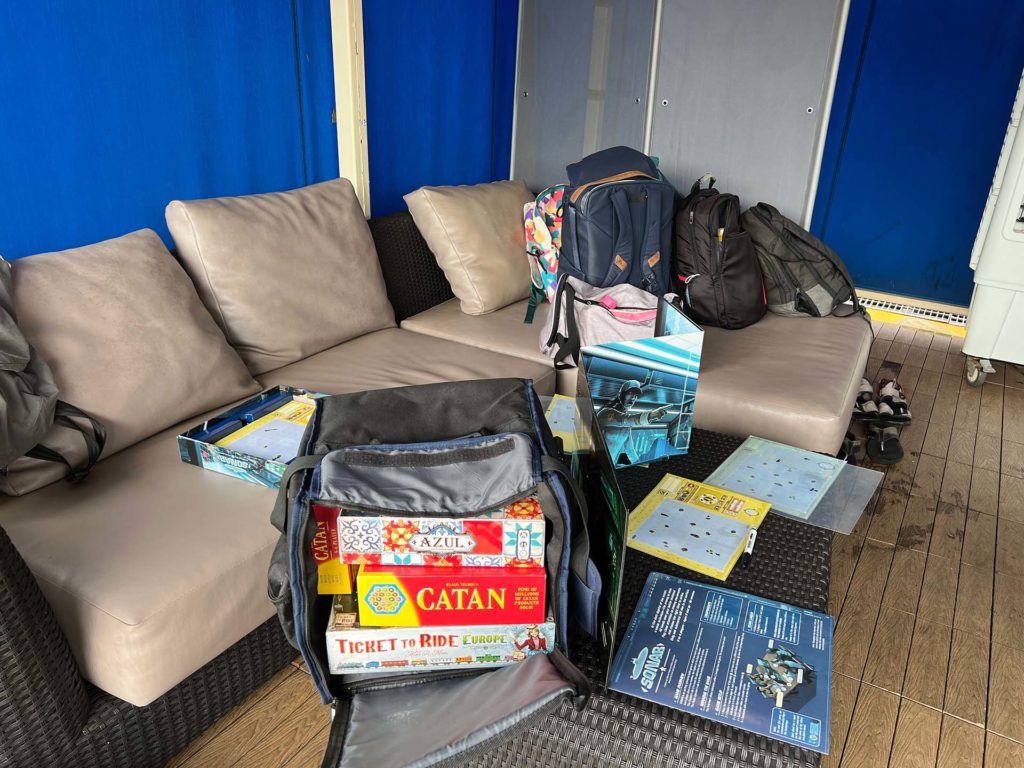 I've always liked Wild Wild Wet because it's usually not very crowded but has many slides and therefore has a pretty high ride return-of-investment. The park is usually open from 11am to 6pm, but it's highly possible to finish every ride and more within 2 hours.
The cabana therefore was important in creating a spot for everyone to hang out and kill time, bridging the morning and evening. We brought board games to play, when people were not in the water.
It's also a great insurance plan if it decides to rain on the day.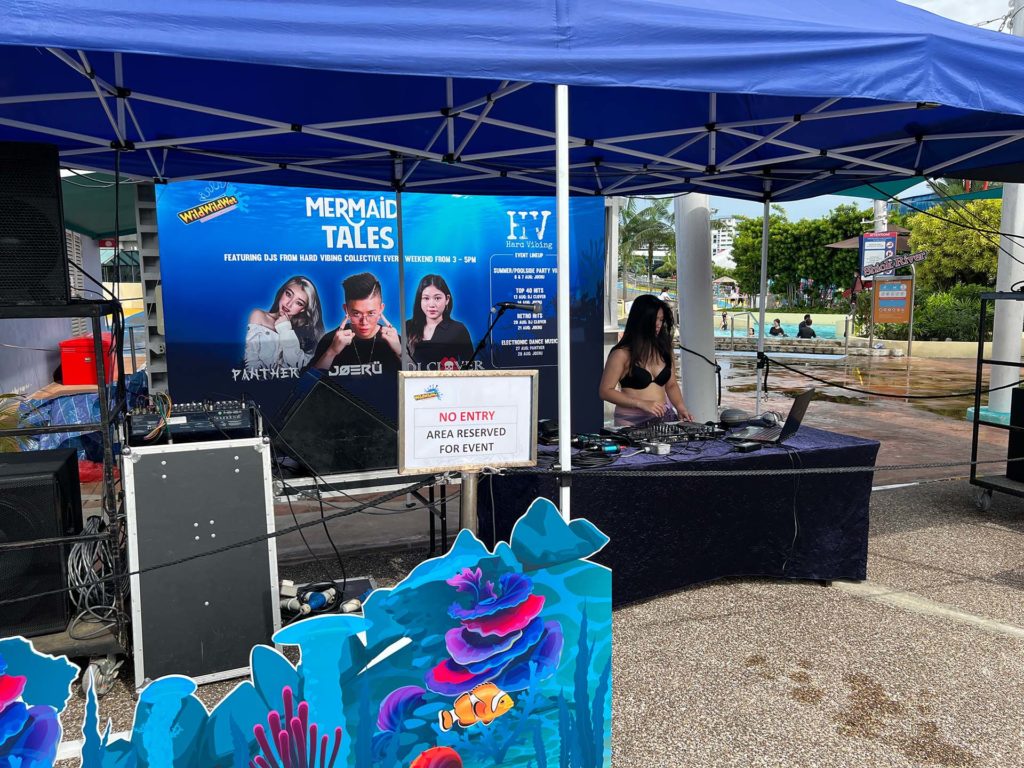 There is an event area directly next to the cabana, and the Mermaid Tales event was going on. DJ Clover from Hard Vibing Collective was playing some hits. The good part is it lends to the atmosphere, but it can be a little loud at times for us inside.
Overall, we had a great time at the D'Wave Cabana in Wild Wild Wet. It's a wonder that marketing for it is non-existent.